Work With Children ( Willie & Celine V Gent, Holland)
Last summer, august of 2013, I and my daughter spent 3 weeks volunteering for The Working with Children Project, set up through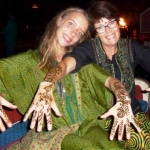 the Volunteering with India (VWI) Organization. Overall the experience was amazing and worthwhile, highly recommended for those interested in travel, the culture of India and making a difference.
When volunteering for The Working with Children Project, the volunteer's main objectives are teaching English and Mathematics, although the work day also includes a dance time prior to lunch and arts and crafts/ life skills project in the afternoon. We were lucky to be with the two of us and found it useful to divide the boys and sometimes some girls into different groups in which we were able to adjust our teaching to better suit their needs.

We started our days with English, everyday repeating days of the week, We worked with basic attributes as the alphabet, marks, colors, months, seasons, fruit, vegetables, parts of the body, the parts of the house etc. We connected these topics with the other subjects, which included drawing and coloring fruit and vegetables, the parts of the body and house with the different types of rooms. I brought along with me balloons and we played a game with one balloon. I brought also some skipping-ropes with me, it was nice to see how they made their best efforts to jump. We all really enjoyed this and we had fun together!
Teaching can be cumbersome due to the wide variety of students, i.e. given their age and the various degrees of education. One suggestion, when possible, is to place the children into different groups depending on education level and creating lessons for each level. Another suggestion might be to bring materials from home if available or wanted, for example glue sticks, scissors, pencils, since classroom materials are limited. The children had only a pencil and a notebook. For the teacher there was a blackboard.
Most of all we tried to be there for the children- tried to make them smile and laugh – praising their work and effort, trying to help and encourage them to take a step "small" forward. We really enjoyed it and had fun together and we could share love.
The VWI organization was fabulous. They helped us to do volunteer works as easy as possible by arranging the transport to the school and back to the family of the guesthouse. The trips in the weekend were also organized perfectly by Sukret arrange. Totram was a fantastic driver in the busy traffic of Jaipur. After a couple of days I travelled relaxed in the tuc-tuc. He also knew the best place to drink Chai after the work in the school. Govind was very kind and helped me very good to translate my English in Hindi. They all were personable and friendly. It felt like a big family, especially when my daughter was ill and must go to the hospital. They helped me as much as possible. After a laborious start with the family later we have a good contact. So we could share life's and we had real personal contact and the contact with the local people were really appreciated, Thank you Sukret, Govind, Totram, the family and last but not least the children of the school, Thank you very much for this great lovely experiences in your colorful exciting country. I take all of you with me in my heart. Now I walk in the garden of the good memories.
Working with the VWI was the best choice ever.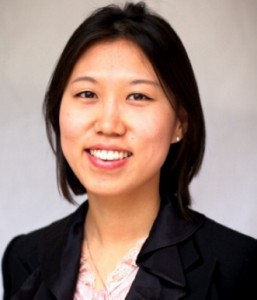 Especially not only teach children but also learning more deeply about the organization was insightful. (Example – mobile van clinic). At the beginning, I did not like that fact I only could stay/work here 5 to 6 hours where I wanted stay longer with children. So thanks so much for being flexible and accommodated. Also visiting famous places in Jaipur (sightseeing included chokhi dhani, monkey palace) was so great and I love meeting families and friends of Sukret, Govind, totram ji and host family house as I value fine experience with local people and personal connections. Peoples in India have been so inclusive and welcoming so I had amazing fine participating like kite festival and wedding ceremonies. VWI has well chosen staff for their work and you guys have been very professional, friendly and lovely. I love the fact that VWI made things so easy for me include transport, pick up daily, accommodation includes food so that I could focus my time and energy more important thing like children project. So I really appreciate it.
I found staff at the project site very helpful if you ask questions and be open. Don't expect them to come to you; here in India you open and say hello first if you want to become friend with them. Love working from early morning so I can utilize well of each afternoon for more teaching, shopping, visiting etc. Project staff love me stay longer hours and showing deep interest for in what they doing. Also I had opportunity to visit the Elephant house although it was not my project. It was so good to experience and see other VWI projects so definitely consider doing for future volunteers. It is not very easy work what VWI do accommodate each individual needs, so thanks for doing your best and help me to have colorful, fun, meaningful and memorable time in India. I recommend to future volunteers to use your service.
I heard about VWI & their projects from an old school friend and I always wanted to visit India and learn more from their culture. I volunteered before with kids and I wanted to give more of my time to children in need. Especially to these kids in orphanage that have been through a lot of hard things. The project staff members, accommodation, food & family was very nice and helpful all the time. If you are looking forward to spend your time getting to know new culture and helping to give children an education this program is the best decision. I spend unforgettable time here and I am sad to leave all the kids here. I hope I will be able to come back Soon!
It has been for me an unique experience where I had the chance to really live into Indian culture and learn as much as possible about Indian culture, surrounded by really nice people and doing a fantastic activity with kids that are able to give you more than what you give them. I have a good pick up service in time; I could not expect a better one. The Host family & food was good. The transportation service, staff members all were good. I would like to give 10 out of 10 to VWI.
We are father and daughter come in India to visit someplace and also volunteering. We had an amazing time during our volunteer work in India. It was brilliant working with the children project. We everyday spent 5 hours to care the children at the center; where we educate the children, play games with them and also every day dance. Both of us are very satisfied with the project which VWI has offered us. Really glad to give them 10 out 10 for Overall Experience and Satisfaction. Everything was fantastic with us Food, Accommodation, Transportation & Project Staff Member. Really recommend the project for future volunteers.

As my first volunteering experience this has been a very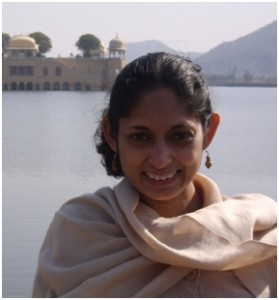 enjoyable trip, combining volunteering with sightseeing, local festivals and cultures. It was lovely to have flexibility to do as little as much as possible with VWI staff being very accommodating in my requests. From the first correspondence to the end of my visit, I receive lots of information, support generously and kindness. Not only did the VWI staff arrange accommodation, transport and sightseeing visits to local areas but also invited volunteers for lunch and dinner at their homes. It was also good to see another school for children care as it was not in our project. I also visited the mobile van clinic which stands everyday in slum areas to provide free medical facilities to children & people.

Thank you for such a amazing volunteering week in India.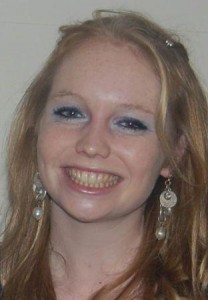 I participated in the street children project for 1 week teaching classes of English, mathematics, arts and games to previous street kids of Jaipur. Got also opportunity to see the Mobile VAN project for slum children & make chapti's in Elephant Village. It was an amazing and rewarding experience, and I would definitely like to come back again. On top of volunteering we also joined celebrating the holy day kite festival, visiting Krishna temple at night and celebrating angazement and wedding party with VWI staff; yeyyyyyy

Most insane crazy fun filled; this project is great way to enhance the travel experience- turning it from a self indulge holiday to something way you actually have make a difference in someone life. Not to mention the amazing side activities like riding elephants the extreme consumption of chai, feeding monkey peanuts if you are lucky. Going to 12 hour Indian wedding. If this is your first experience volunteering in another country, VWI is great way to get you started.

Excellent communication and Organization skilled Sukret;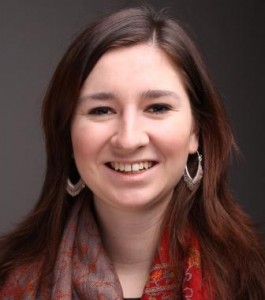 very professional email. I had an amazing time to help the children in the project. I help children to teach them basic English, Mathematics, Drawing painting , music – dance and many activities. So really loved the project. Thank you so much VWI; I had a fantastic time in Jaipur. Totaram ji best tuk tuk driver ever. I would definitely like recommend to future volunteers to work for the children.

Working with the Children from the railway station who were in transit to return home after being exploited was wonderful. They were responsive, fun and great characters. We learnt a lot together. The Director of the Organization is impressive. Thank you for the Opportunity. I would like to give 10 out of 10 marks to VWI for everything. The project staff members were very helpful for logistics and translation very accessible. The arrival pick up service was excellent, on schedule as promised. The host family members were very friendly, warm, relaxed and helpful. The autorikshaw driver was great, Big thanks to him.

The Arrival pick up service was fine. The Host family was very kind and accommodating. The house was clean and well kept. Transportation service was amazing!!! Appreciate greatly that transportation to work-site and on weekends was included, made the travel easy and you felt safe. The Project Staff members were great and very professional. Translation is key to the work performed. I decided to volunteer with VWI to get involved with a great cause while being able to learn and experience a new culture and country. Overall I would rank the whole experience as a 10, had great fun.

The Arrival Pick up Service was great. I had very nice accommodation and food at the Host Family House. They are the reason I will come back. The taxi driver and transportation service was excellent. Taxi driver is my new brother. The Project Staff Members were great. The reason to join the program with VWI because it looked and was an authentic Non-Profit. I would like to give 10 out of 10 to VWI for my overall experience and Satisfaction. This project will give you a great perspective of reality.
Our arrival pick up service was good. We were already in Jaipur so the VWI staff member picked us up from our hotel. The host family accommodation and food was basic but nice. The transportation service was very good. The taxi driver is super! All the project staff members were nice. We decide to Volunteering with India – When we sent out enquiries on email to different organization. VWI manager answered within 10 minutes. He did a very good follow up and we never considered anybody else after the initial contact. I would like to give 10 out of 10 to VWI for overall experience & satisfaction. We have had a very rewarding time with the children in the project. It has been a good experience to live with a local family and get to understand Indian life and culture better. We will definitely return to India and hopefully be able to work on the project again in the future.
Our Arrival pick up service was good. The host family accommodation and food was nice. The transportation service was very good. The project staff members were very nice. I would also like to give 10 out of 10 for the overall experience and satisfaction. Our time here has been amazing! Would do it again any day. Sweet Kids and an exciting culture. A Great experience.
I was a volunteer in a program created by VWI for a month in 2010. My work involved teaching street children different ways of how to stay healthy but I also worked there as a professor. I am half Indian and so my mother taught me Hindi and this made it easier for me to get along with the children, and so I did not get to use the help of the translator that much. Before coming to Jaipur, I knew that the welfare level of the people is not high, but I have to say it was a bit of a shock when I saw with my own eyes how the people live there.
I never thought that people can have it so bad anywhere in this world and still be so opened to foreigners. I was amazed to see how good the children reacted to my presence there. It is sad to say that children don't get any chance at a normal development, at a normal childhood, and basically at a normal life. Even now I remember their faces, the way they looked at me with their eyes, it was like they were waiting for something, waiting for the bad to be over. Even if they are at a young age, they are more mature than grown ups because they had to face the harsh things of life with no one to protect them. I hope that what I taught them will help them keep a more healthy and safe life.
There is a huge need for volunteering and projects to protect those children. After coming back from India, my wife informed me that I will be a father and this determines me even more to support VWI in its work for the protection of children. Every child has the right to a family, to a normal life and happiness.
Arrival pick up service was perfect. The best on what concerns to know how is it to live in the Indian Culture. Treated as a family member. The accommodation was basic but for me was enough. Project Transportation Service and Weekend Sightseeing tour was perfect. Project staff members always present to help with everything without them the experience wouldn't be so nice. I decided to volunteer with VWI – Firstly because India was my favorite destiny to do a volunteering project and I found VWI from Ideaslist.org. I would like to give 10 out of 9 to VWI. My 3 weeks working in the project were a lifetime experience. Something that I will for sure keep with me during my daily life with so many lessons that only this kind of experience can provided you. Please make sure that you will take the most of the experience.
I volunteer as a teacher in a local shelter home which is for temporary orphanage for Indian boys who come right from the street child labor etc. It was fantastic being given the chance to help those boys. All the lessons English and Maths really basic, but I am sure that boys learned a lot from it. The focus was on the school work but there were lot of time to having fun playing games, dancing and doing sports in the garden. Overall it was a fantastic experience. The pick up service was really well. My accommodation was really good. The room was big and clean. The meals were always really delicious. All the members of the host family were really friendly people. The transportation service to and from the project was satisfying every day. The project staff members at VWI are really good. I decide to volunteer with VWI as I did some research on the internet. VWI have good feedback in goverseas.com website and in addition the price is reasonable. I would like to give 10 out of 9 to VWI for my overall experience & Satisfaction. I had really good time in Jaipur. Of course the work is challenging but it was totally worth. I hope to come back in future.
The arrival pick up service went really well. The accommodation was good, simple room but nice. The food was extremely good, enjoyed chapattis. The transportation service was really good. It is definitely an experience taking a tuk-tuk through the streets of Jaipur but you can really see a lot. Driver was really nice and most of the time on time. Project staff members were really nice and helpful. I decide to volunteer with VWI as I read about the program and I wanted to volunteer. I saw the opportunity to do it, so I decided to do it. I also like that we got to stay with an Indian family, it helps me to get to know the culture even better, I am also a teacher and I love working with kids. I would like to give 10 out of 9 to VWI for my overall experience & satisfaction. The kids make the program fun. I enjoyed my time with them.
My arrival pick up service was good. I came to Jaipur before the expected time because my flight from Delhi left earlier, but I only had to wait for 10 mins before getting picked up. The host family is a real joy to be with. I had an amazing time with them no complains on this sole. The accommodation is good and the food is amazing. Transportation service is very good. Project staff members are very nice. I decided to volunteer with VWI because I wanted to volunteer with kids in India during my school's winter break, so I did a google search for volunteer programs in India and VWI was the best I could find. I would like to give 10 out 10 to the Organization. I have had such an amazing time with VWI. The host family, the accommodation, the food, the transportation and my work at center. Everything was so perfect! I could hardly complain about anything. The loads of hope and happiness that was transmitted to me every working day through the kids genuine smiles is probably the memory I will cherish more out of my volunteer experience. I am so thankful for everything. Thank you VWI!