Women Empowerment (Hans, France)
During the summer of 2012 I was a volunteer in Jaipur, India. I went there in a program designed for women empowerment. All my life, the best role model I had was my mother who passed away at the beginning of the year; she did great things for me and I know how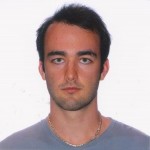 important the role of women in society is. Because of her I became an activist for women rights in underdeveloped countries.
Before the summer of 2012 I never went to Jaipur, but after what I experienced there I plan on going again next year. There is a huge need of schools in which those women can get an education, can develop skills and they need to learn that they can do more in life than just raise babies. Unfortunately they don't get to experience all that there is to life because they are not given the chance to do so. VWI is trying to change that and give them the opportunity to a life that is more fulfilling but in order for the organization to do so, there is a need for other people to get involved and help organize things and raise money.

The lack of funds makes it very difficult for schools to be built and this makes it very difficult for women to develop their full capabilities. I have encountered there women that had acute senses towards exchange/economy and if they would be able to get a proper education I am sure that they would be able to get their own businesses running and this would offer them a level of independence and self reliance; they would stop depending so much on the man they marry.
I hope that my words can be heard and more people can take initiative in trying to help them, try to work with VWI to make their rights respected.
The arrival pick up service was good. My accommodation in Indian host family was amazing! The food was delicious and the room was
very comfortable. The transportation services during my week program was great and taxi driver drove carefully. I decided to volunteering in india as I wanted to volunteer overseas during spring break and this program had the most options and best prices. I would like to give 10 out of 10 to Volunteering With India. We were well accommodated. The staff members were helpful in planning activities for the afternoon and weekends. This program has many options and I can say my presence in women center was helpful. I choose only 1 week but its short time to do all the activities with them; I wish to come soon and join min 4 weeks. I got to see Taj Mahal and many other beautiful locations on my weekend in Jaipur.
The arrival pick-up service was great. I was picked up in time and someone was waiting for me at the airport as I expected. The accommodation and food were excellent. The family is amazing. I felt like I was at home. They took care of me and made me feel like
another family member. The food was delicious and the location of the guest house was a very good one. The transportation service was excellent. Driver was always on time. He is an excellent driver and took good care of me. He is an outstanding person and driver. The project staff members were great. Govind was an excellent company. His role as a project coordinator is outstanding I like the fact that over time he was getting more and more involved with the women at the centre instead of just sitting there. He did an excellent job. I am very pleased for having met him. I decided to Volunteer in India with VWI as I was passing through a gap in my career and felt that I needed to do something relevant for society and find my path in life again. I dream with finding a job in something similar in the future. I would like to give 10 out of 10 to the organization. My overall experience was fantastic. I felt that the women at the centre have a lot to love to give and I am the one who should be thankful for the time I spent with them. The family was spectacular as as the people I met all the way through. As for Sukret, I think he gave me the confidence I needed to come here in the first place. He was really helpful when I needed and he is extremely friendly and professional. Thank you all!
Working with the children and women was very rewarding and they are fantastic! It's worth making lesson plan through as we were surprised how much control we had. It was a great week though, the host family made us feel at home and Jaipur is brilliant place to explore. Thank you VWI! Challenging but well worth the effort. I would like to give 10 out of 9 marks to the organization. The project staff members were Helpful + reliable + very good! The arrival pick up service was very good; one of the staff members was there to meet us at Bus Station.

It was great to see someone from VWI staff there as soon as I got of the bus. The host family was really great. If we needed anything, all we had to do was ask. Transportation service was best. Taxi driver friendly behavior made the trip better. The project staff members were very helpful. It is great in the project that the program coordinator always around to translate and help with things. I decided to volunteer with VWI as Volunteering With India seemed like the best program because the website was clear. Communication was great And we didn't have to pay before getting here. I would like to give 10 out of 8. Volunteering in India was one of the best experience I have had. I met so many people and experienced India the best way I could.
Staying with the family was brilliant and being part of the projects was amazing as they are doing good work. I would like to 10 out of 9 mark to VWI. The project staff members were very helpful with translations + directions. The arrival pickup service was excellent; car and team member were waiting when we arrived. The accommodation & food was lovely. We were using Tuk-tuk is the best transportation service to go everyday for the project site. You can explore many things on the road if you travel in Tuk-Tuk.
The arrival pick up service, Accommodation & food in Family, Transportation and project staff members all were excellent. I would like to give 10 out of 8 marks to VWI. Both of these projects is challenging, but excellent well worth doing it.
Arrival service was perfect! Sukret came to pick me and made me feel very welcome. The accommodation & Food at the Host Family wasAmazing! They made me feel part of the family as I walked in. Staying with them has been a highlight of the whole experience. And the food was always lovely and not too spicy for me. Transportation service was excellent. The taxi driver named Toto is my hero. Project staff members are amazing. Govind the Project coordinator help me in all stages. Without him teaching would be a lot more difficult. I feel very lucky to have been here for Diwali festival. Thank you VWI for everything.
I was happy to be able to picked up from the airport and not have to find my way. The project coordinator arrived shortly after my flight landed.
The accommodation, food and host family was good and very helpful. The transportation service was amazing and the driver was very kind and on time always. The staff members were always very easy to contact when I had questions. I would like to give 10 out of 9 for my overall satisfaction and experience. I have been in Jaipur for 1 week Elephant & 1 week Women Project both these projects are wonderful and make my time here in the community meaningful. The Elephant Project was very enjoyable and I liked working with the mahouts. The women program was difficult on first 2 days as so many women were at different skill levels, however as the class proceed it got easier. The children classes were amazing. They are adorable and fun to work with.
The women project is extremely worthwhile and a lot of fun. Though it can be tricky to communicate with those with limited English, this can be overcore. I would thoroughly recommend this project to anybody looking to genuinely make a difference. I had planned to travel to Jaipur with 2 of my friends and we decided volunteering would be fun. VWI had the best website of companies in the area. The accommodation service was good and the food was very nice. The project staff members are very helpful and happy to be of service. I would give 10 out of 9.
The women on the programme were unbelievably enthusiastic and eager to learn. It was such a joy to both teach and help them in skills development program. I hope they enjoyed themselves as much as I did. The family at the house welcomes us and were able to help if we needed anything. It was a great insight into both the lives of an Indian family and the children. I would definitely recommend the program. I have decided to volunteer with VWI as I Found the company online and thought it looked like a very down to earth charity with good intentions. Relatively inexpensive. The food at the house was delicious and the family were very friendly. The project staff members too very friendly and organized. I would rate the program 10 out of 10.
Thoroughly enjoyed the experience with Volunteering With India. Thank you- The girls were always keen to learn and engage with whatever you teach them. I wish them all the best; gonna miss them all lots 
I would rate 10 out 9 to the program. Decided to come to India and thought it would be great to do helping women. The project staff members are really helpful and friendly.
The arrival pick up service was great. The host family were very Lovely. The Transportation service was Brilliant, Totoram was wonderful. The project staff members were brilliant too, project coordinator Vinita & Khushi were so welcoming, helpful & friendly. I decided to volunteer as I wanted to do something Helpful with my time Before University. I would rate 10 out of 10 to the program. The women center does Brilliant work – Well worth for your time here.
I have absolutely loved my time volunteering with VWI. The people are helpful and kind, and have been extremely welcoming. The accommodation with the host family is excellent. You really feel like part of the family. I even had the opportunity to work with the elephants as well as my own, project women empowerment. I highly recommend VWI. Give you 10/10 Loved it. The reason I join with VWI as the cost compared to other volunteering organization and good online reputation.