Volunteering in Teach English in Rural Area (Ruby Joseph, USA)
Arriving at New Delhi Airport to the amazing bustle, noise, colours and crowds that are unique to India, I felt a little bit nervous and was wondering what my next four weeks of teaching English in an Indian school, away from my friends and family, would bring me. After arrival to Airport I come jaipur by a Volvo bus which was so luxuries IT took 4 hours to reach the Jaipur. The VWI team member tapan was waiting me at the Bus Stand he drop me at my host family. My host was so nice and lovable they welcome me very well manner. They said me Namaste ( Hello ) that was my first Hindi word which i learn on first day. I was having a very neat and clean room with attach bathroom.

During my school time I had to teach 3 hours in different sections of classes. and I then had the afternoons off to sleep, use the internet, plan lessons, do some marking or go shopping in the town. Peoples here in India are so friendly you can't feel yourself stuck at any place,everybody is so helping. The experience of teaching gave me so much confidence and taught me new skills but I also found that learning about the Indian culture and customs was just as an important and valuable part of my trip. I wear salwar suit, the traditional dress for rajasthani women, eat and learn so many Indian dishes. I really feel myself fall in love with the culture of a country so different to my town. I have taken away from my trip many fantastic memories, brilliant new friends, new skills and confidence and an excellent feeling and able to understand why this part of World called Incredible India.
I had a wonderful time in India doing the teaching Project in Jaipur with VWI for 6 weeks. I met with many people and made a lot of Indian friends, ate a lot of delicious Indian food, and traveled to a lot of beautiful historical places.
I really enjoyed the time I spent at the school center, the time I worked with kids made me understand the meaning of life. I spent about 6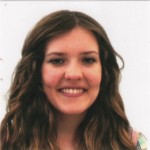 weeks with kids in August- September. The climate is good here in Jaipur as the rain stopped passed away during these months and the entire city which is covered by mountain look pretty by the greenery. In School sometimes kids were very naughty, but sometimes they make me in so much love; they gave me their toys; give their notebook to write my name and they get around me most of the time when I in the classroom. I was so happy and excited with kids every day; they made my heart soft and warm. They don't know what's good and bad; they are pure and natural. I hope they grow up happily and healthily.
I was living in the Indian Host Family. A caretaker cleaned my room every day. The host family prepares 3 meals per day for me Breakfast, lunch and dinner. All the meals which they served me during my placement was so delicious. But actually, I haven't spent a lot of time in the apartment because I spent a lot of time with my Indian friends. The VWI team members invited me to their houses to have dinners. Their parents and other family members were also very hospitable. I not only tried a lot of local snacks, but also traveled to a lot of beautiful spots because they recommended me many beautiful places.
There are hundreds of Gods in India, and my friends have told me some of their legends, like cobra God or the God with an elephant face. The stories are so mysterious, and I think it's really interesting to know about them. I didn't meet a lot of cultural shock in India, instead of some interesting cultural habits. My Indian friends taught me how to use hand to have dinner; I saw cows walk in the street freely and even the crowded traffic cannot disturb them. Every family has their own beliefs, and they believe in their Gods very firmly. Everything is fine in India except traffic, and I was afraid to cross the road, because all cars, autos, motorcycles are very fast. I learned one skill in India: bargain with auto men. I not only had to tell the auto man go by meter, but also tell him please go fast or he would choose a longer distance for charging more money.
Anyway, it was an unforgettable experience for me. I like Indian people, Indian culture, and Indian food. I will definitely recommend to my friend because it will give you a beautiful and unforgettable memory.
VWI is a fantastic organization. I Volunteered with VWI for 8 weeks in Jaipur. The program staff was absolutely amazing. I also felt like my hard work would have a significant and lasting impact on the community. Beyond this I had a great time. My host family was amazing and by the time I left i felt like I was really a part of the community. A great experience all around. Would highly recommend!
It was very new and enjoyable experience. I enjoyed my time doing the project with VWI. The highlight of my volunteering experience was the bond I had developed with kids at the child care center. I was like an elder sister to them and they were like my siblings.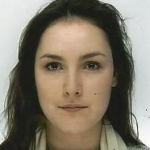 The accommodation was better than expected. Jaipur is a nice place to live and work as a volunteer. The city has everything to see. It's best then Delhi as I found no hassle in anything. The meals were fantastic. The host family really did a wonderful job. The coordinator provided us with a lot of freedom and help. I could not have asked for more…. amazing time.. Already miss it!
The Arrival Pick up service was excellent. Food and Host family were excellent. The transportation service was very reliable. Project staff member were very helpful. The reason to choose VWI as a volunteer in India as I decided to visit India Researching many companies via their websites. VWI has an excellent website and gives all the relevant information. Communication with Sukret was excellent and the price was reasonable. I would like to give VWI 10 out of 9 marks for my overall satisfaction. I have experienced a fascinating week in Jaipur. The way if life is completely different – Busy, Hectic & Noisy. I have seen the problems that exist with poverty, But I am very impressed by the efforts of many people to have things better. My Teaching time was very enjoyable – I loved the children. I take many fond memories and new friendships back home. Future volunteers in teaching program please contact me at :- ericturner2005@hotmail.com