Volunteering in an Orphanage ( Cristina, Romania)
Volunteering in an orphanage is like space traveling, like going to a completely different world for some time. People may ask me why do I say that and the answer is not one that sets the heart at ease. A human being is born, most of the times, in a family, having a mother and a father that will care for them for the rest of their lives, uncles, aunts and grandparents that will always think about them and a home in which they can grow and develop their talents and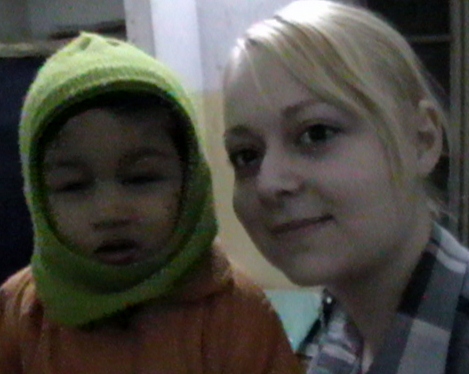 skills. But those things don't happen to every soul that is being brought to life. There are those children that will never know the love of a parent and the comfort of a home. Those children are left alone and in the best case scenario they go to an orphanage. It's a completely different world the one in which they live, than the one most of us live in. By us I talk about people who have been blessed with loving families.

But even though orphan children don't get to experience the life in a family, they are very loving and will always be happy to greet a volunteer that will be good to them. My time spent there is filled with happy memories. I got to help them with homework, to teach them English, but I also got to play with them. Somehow, even if I was a complete stranger to them, they let me get close to them and we got to share nice memories. This experience also helped me appreciate even more my own family and be thankful for every moment I spend with the loved ones.
VWI does an amazing job by organizing its volunteering programs. It helps bring a change for the better in the lives of children who don't get a good start in life. I strongly recommend VWI to other people because they do a job that every human should do, that is helping the ones in need.
Volunteering in an Orphanage ( Katinka, Netherlands)
The beauty of India and the kindness of the people here and in my project, I cannot truly state one single thing that was the best part of my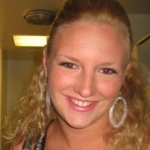 life. I think that is because VWI gave me the opportunity to find a home away from home in Netherlands, working with orphan children and meeting local people here at the center was amazing. They will be in my memories lifetime. I have thought a lot about how the time I spent in India has changed me. And I have come to the realization that I live now without stress. In Jaipur, India there was no emphasis on time or punctuality, which although is a wonderful attribute, is handled differently in Europe. If you see the people here and spend time with them you will feel everybody is so relaxed, free and comfortable in their life. VWI arrange everything for you like one of their team member come to pick me from Airport in Jaipur; transfer to your accommodation. The support level is very good as whenever I have query before joining the program Sukret email for all your questions in a very short time. The accommodation and food at the Indian family house was great. The family members were so nice and always helping me as well if I want something or go by my own in the town. This is a life changing-experience! Everybody needs to do once in their life. I will definitely recommend the program to future participants in VWI.
I have spent 8 weeks here in Jaipur with VWI. The project and the children are wonderful. The reason I join the program as I wanted to study the youth experience of suffering, grief and displacement through a different cultural land. The arrival pick up service was good. The accommodation & host family were wonderful, the food is really really good, varied and traditional (also eating what the children eat at the center is a good way to feel connected. The transportation service was satisfactory and lenient when I was running late. All the staff members are very good. I have loved this program; it is really hard to leave the project. I recommend everyone to join the program – Stay for long as you can! STOP TAKING PHOTOS! 10 out of 9.
Volunteering With India is a great way to experience time as a local in India. I decide to volunteer with VWI as website was exciting, reviews online were also very good. Good range of programs to choose from. The family that hosts you in their guest house is friendly & welcoming. They are more than happy to try accommodate to spice preferences & tastes. The program is incredibly rewarding. The time spent at Taabar will be one that I will never forget & will cherish greatly. The Children are loving and try their best to make you feel included by teaching you words & games they enjoy playing. Being able to teach them life skills of reading, writing & speaking English in itself is a great reward for your time spent here. I would rate 5 stars to the program.