Theatre Volunteer Work ( Kelly Bannister, U.K )
From the first day arriving in Jaipur I was made to feel very welcome by the staff of VWI and the Host Family. On the first day at the school I was initially nervous but the children were all so lovely and keen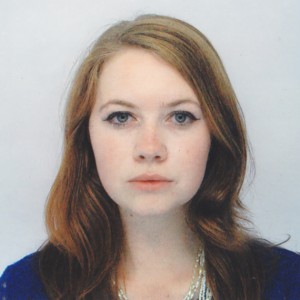 to learn. My 2 weeks were filled with puppet making as I had organized puppet show with the children on the last day of my volunteering. I organized 3 program for children. All these programs made me feel very proud and also sad that my time was at end. I loved my time in Jaipur, met some great people, had some amazing food, saw the incredible sights in & around the city and even managed to watching a Bollywood movie in at Raj Mandir.
The reason to choose VWI that I wanted to do something involving theatre which is how I find VWI site in internet. There were great reviews and as you were based in Jaipur I felt you were better involved with the projects over a Company based in the UK.

Project Staff Members were great from the first of my email query sent in VWI office. Excellent communication skills in team members. Project Coordinator was very helpful both in the school and for any other info I needed. Transport was great always on time and always more than to stop and pick up anything needed on the way. Accommodation was fabulous. Made me to feel very welcome and they were amazing in helping with everything. Food was also excellent and always more if wanted it.
I would defiantly recommend the project for anyone with a passion for theatre as it has been so rewarding sharing mine with the children here. 10 out of 10 for my overall experience and satisfaction.
I did not know what to expect and was a little nervous to begin with. But everyone made it very easy. The Children were an inspiration and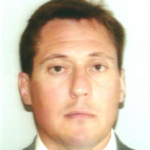 it was a pleasure to attend and teach them all. I bonded very quickly and it was hard to say goodbye and my tears almost came when one Boy was upset that I was leaving. I would thank everyone to grab this opportunity with both hands. It is Amazing I would like to give 10 out of 10 marks to VWI. I have learned so much and had the best experience. I hope to come again soon. The project staff members were very helpful and Govind was a Big Help to assist me with theater teaching for children. Transportation services Brilliant! The Taxi was always on time and the driver very friendly with always smile on his face. The accommodation was very nice and the family was very friendly. The Food was very good and enjoyable. I definitely recommend Theater Project for future volunteers.
My experience in a VWI theater workshop was – how can I put it so that I fully express it? – brilliant. As an aspiring artist, it is always great to get the chance to do what I love the most and at the same time help people by doing it. I worked with the children in a school from Jaipur, India. At the end of my volunteering work there, the children performed in front of their teachers and colleagues at the school.
The work started with our introductions and at the beginning I had no way of knowing how talented the children would be, but I soon found that out. Some of them were really good at dancing so we practiced a traditional dance and 2 modern dances. Some of them had good acting skills so they learned the roles for a drama. During the 2 weeks that I have spent there, the children and I had a good time; we laughed, learned new things, bonded and discovered more about ourselves. I was received there with joy and it always felt like home. Even though they don't have the facilities that a theater workshop from a developed country has, they still try to do their best and give good performances for their friends, colleagues and teachers.
I am glad I got the chance to do this. I discovered that no matter the place, the conditions of life, talent can be found. It is better for people who look for talent not to disconsider a place just because it is poor. And it would be nice if the talented children that I encountered there with the help of VWI would get a better chance in life and people would help them develop their skills.
The arrival pick up service was very good. The accommodation and food was basic but nice. Totoram the tum-tuk driver was wonderful and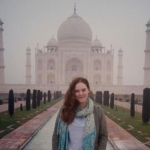 very friendly. I enjoyed going around in the tuk-tuk. Project staff members were great and very helpful. Enjoyed their company and visiting their houses + meeting their families. I really enjoyed my time in Jaipur and playing games + teaching drama to children. It was hard work as the children were all rescued from factories or violet homes and had no experience with drama; found it very strange. The children at the center were very eager to learn whenever i teach something for any act. During my time here i taught them act of blind children for how to sense. The program coordinator is a big help as the children do not understand English. Teaching music drama to these children will be memorable for me lifetime. Must do it.
The family, accommodation and food was amazing. Arrival pick up service and transportation service during project was great. Our project coordinator was very nice. I decide to volunteer with VWI to help and experience. I would like to give 10 out 10 for my overall experience and satisfaction. It's a great experience. You need to use your own initiative so you can't be shy. You are very much looked after.
Overall I have really enjoyed my time here and it has been an experience I will not forget. I would give 10 out 9 for my experience & satisfaction. I have decided to volunteer with VWI as I wanted to gain experience of Living in India whilst offering help to teach theatre to the children. The host family were very kind + welcoming, food was good. Transportation was quick, Govind was very helpful + willing to take part – he was a great help.
Have spent many years in India and wanted my son Harley to experience life here. We were surprised how volunteers are so needed. We are glad to help in a small way for a huge project. I would recommend everyone to join the program and rate 10 out 10 for my overall satisfaction and experience. The accommodation, food and transportation all service was Excellent. The project staff members works very very hard and does their great job.